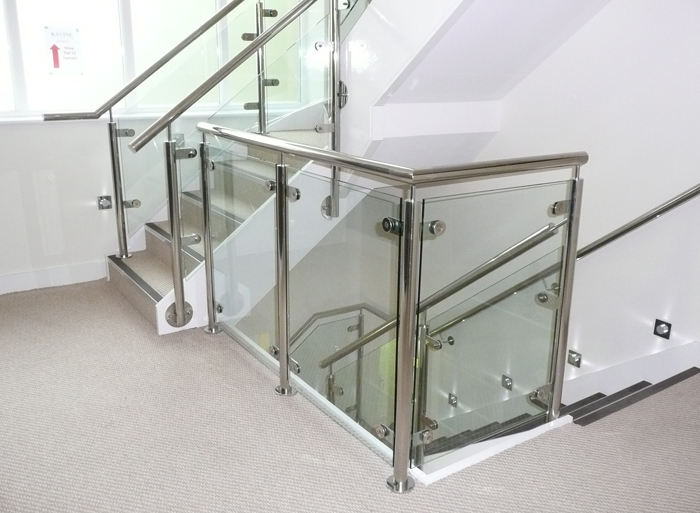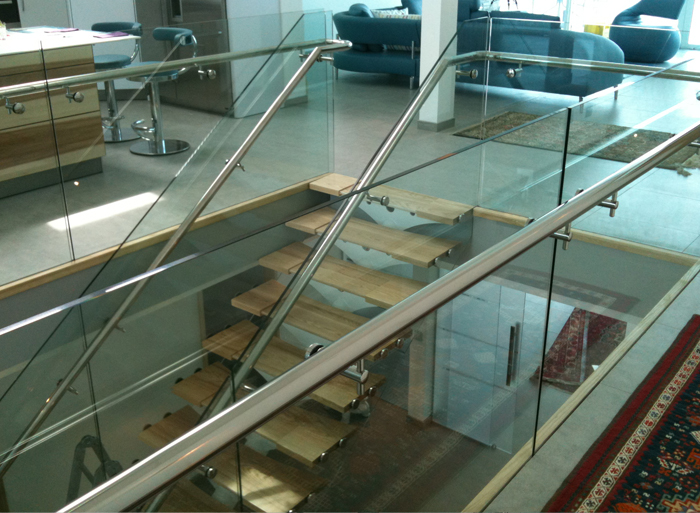 [Pictured above, Stainless steel staircases in Poole and Bournemouth, Dorset]
Global Steel Fabrications Ltd. has over 15 years experience in the manufacture of custom balustrades from concept and design through to the finished architectural metalwork.
Whether for the home, office or a public building Global Steel's unique depth of expertise can be applied to any design.
There are no rules. Current trends combine a modern look with natural products, so homeowners are mixing timber with fabricated steel.
Stainless steel and glass balustrades have dominated the market for some time and are an attractive option suitable for indoors or outdoors.
Highly polished stainless steel handrails give that high-brow finishing touch to any quality interior.
Beautifully crafted stainless steel and mild steel balustrade can be combined with a variety of infills including steel, glass and decorative infills rope.